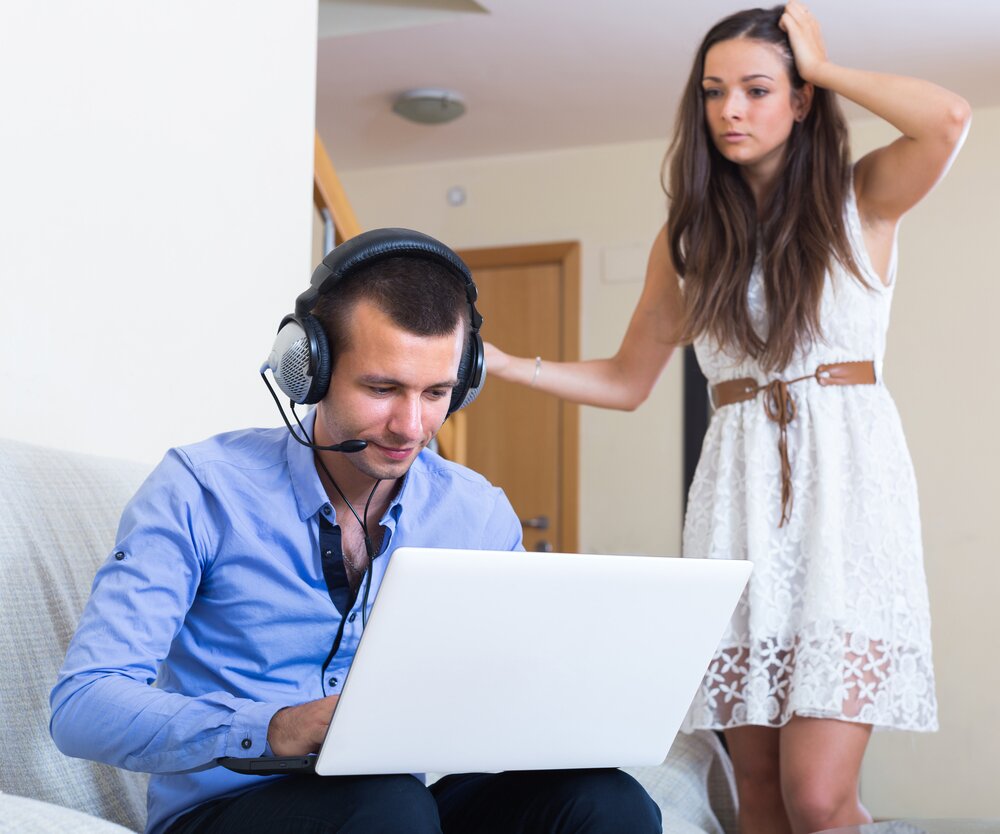 To some, porn is the ultimate fun thing to do. Their major source of excitement is when porn stars engage in what they do best; starring in different kinds of soft core and hard core movies. Although, porn can be fun at times, but I believe there are other activities you can engage in which can give you as much excitement as porn (if not more).
My name is Becky, and my boyfriend is a porn addict. He considers it a must do for him to watch porn every now and then; and no matter how "fun" and "intense" the sex we had, he would still wank to some dirty porn movies. I have joined him in watching it a couple of times, but to me porn is boring, and it does not bring much excitement as having real sex. He loves watching all these fetish porn movies and sometimes he just focus on lesbians doing their thing.
It can be frustrating at times, because as a lady it does not speak well if my boyfriend engages in endless porn surfing even after we've had sex. I'd cried a couple of times on this, just to try to convince him to stop watching porn, but that method did not work. So for now, I have made up my mind to try it another way, maybe if I can join the campaign to emphasize that porn is boring, or that porn is hazardous to one's health, maybe I will start to record some success with my boyfriend, and in turn help other ladies that might be going through similar situation.
This is why I have come up with five interesting activities that can be more fun than watching porn for hours. They are not in any particular order, and all of them are capable of changing your life. Just give a couple of them a try and start seeing changes in your life in a couple of weeks. Here they are:
A gym is a place where you can invest your energy into different work-outs and in few weeks get the hot body you have always wanted. A gym is also a place where you can socialize and meet people with similar goals; since all of you are there to work-out and get into better shape. You shouldn't over-work yourself though, you should liaise with your trainer to draw up work-out sessions that are moderate and you can feel comfortable with in terms of your time and health.
Join an online game network
Online game networks are interesting as you will be going head-to-head with different people from different regions and with different skills. Depending on the type of game(s) you are interested in, you can continue to play same game for weeks until a winner emerges. Online chess is a very good example; some of these games can even last for months. You can also join a fantasy football league or football manager season if you love soccer, and showcase your managerial skills.
I understand you might not be expecting this in my list, but joining a religious group could be worthwhile. There you will meet different people from all walks of life. Their sessions and/or meetings can also be inspiring and motivational. So, if you think you need a push in your life, joining a religious group might be your best bet.
Register on a social network
Facebook, twitter, pin interest, instagram etc. are all changing the way people socialize. These are a few of the available platforms through which you can connect with a lot of people and increase your networking horizon. Registration on these platforms is very easy, and you can register on any or all of them if you so wish. These platforms also offer you the chance to start connecting with people you've lost contact with ages ago. Also, the quantity of information that you have access to through these platforms is limitless.
Join a sport team in your area
You can simply join your favourite local team or sign up to their membership. This gives you access to a lot of souvenirs from your club and huge discounts if you fancy buying anything from their store. You can also socialize with other members, giving your perspective about the club's style of play and management.
Get yourself a girlfriend
And finally, for those who do not have a girlfriend, you can do yourself real good by getting a girlfriend with whom you can have good romance with. Meanwhile, your girlfriend should not be seen as a sex object; rather, you must treat her with utmost chivalry. You should ensure to keep her happy always and share both the good and bad part of your life with her. And remember to keep it real!
Author – Becky W.