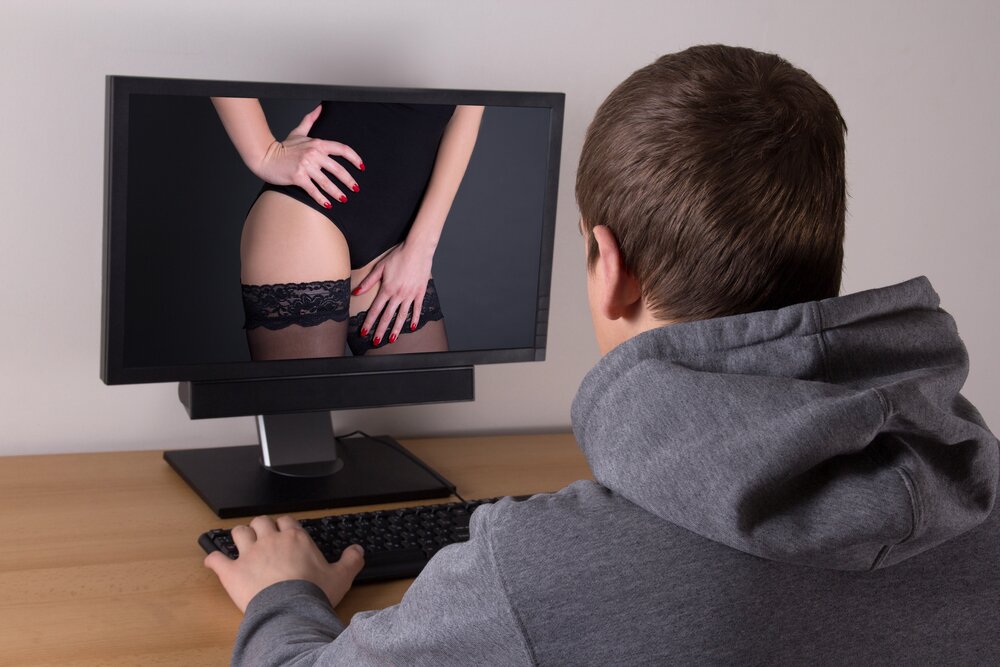 I have been watching porn for more than a decade. I have tried stopping several times, but I just couldn't stop watching it. I have read a lot of articles on how bad porn is, how it can wreck someone's life, and so on, and so forth, but that didn't make me stop either. Well, this article is not about me stopping or not, I just want to share the story of how I started watching porn.
The first day I watched porn, my brother and his friend came into our house that afternoon, few minutes after my parents had left the house. I joined them; we inserted the disc, we dropped the curtains, shut the windows, shut the doors and ultimately ensured that no one else was watching it apart from the three of us.
I wasn't at ease throughout the process of watching the clip; I didn't even know what to think. I could remember that I was staring at my brother for majority of the time the clip was playing; he seemed to be enjoying it, I wasn't. His friend also seemed calm and unperturbed. They were both gazing incessantly at the screen. They sat on the floor while I was sitting on the couch.
The thought of "what if my parents forgot something and hurried back home to take it, or what if someone just come knocking at the door" could not let my heart beat at the normal rate; I was panting. The act that was supposed to be fun was no fun for me. It wasn't a pleasant experience.
The clip we saw that day could be categorized under the "reality" genre (anyone familiar with porn will know this). It was as if they were acting a normal movie; the dialogue was pretty normal, and everything seemed casual. The costumes weren't flashy; the porn stars were dressed like cowboys. The whole setting was more like a normal 20th century movie, and the picture quality was pretty good as well.
I can't really remember all the scenes in the clip; more so, I was not fully concentrating on it. But I do remember when the actual act started; when the man started thrusting the woman, the woman started screaming, and moaning, and making funny sounds. The man was quiet for a while until he also started making similar sound like that of the woman. Suddenly, it hit me that the whole scenery which I thought would be magical was actually rehearsed and acted out just like any other movie.
From that moment, I stopped watching; I actually stopped watching (I was not addicted at that time). And I made sure no one else was watching that "crap". The biggest surprise to me at that moment was the fact that their (my brother and his friend's) trousers were wet; they had both released into their trousers. It was a surprise to me because I had never had a real ejaculation before, just some "wet dreams" which led to wet panties a couple of times.
To conclude my story, I didn't know much about porn at that time, although I had heard about it a couple of times before I finally saw it. I felt really disappointed because of all the things I had heard, about how sweet and fulfilling it feels to watch porn, but what I saw that day fell short of my expectations. That was the beginning of my search for a "good porn".
Author – Brian K. Meadows